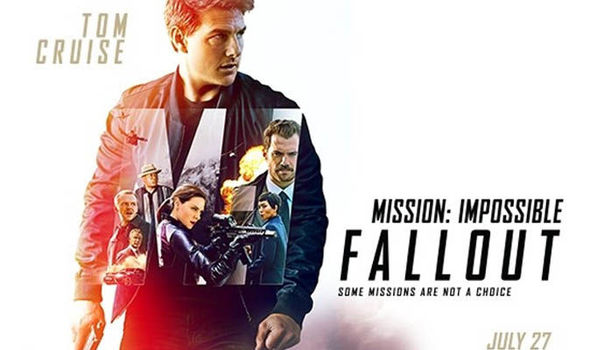 LOS ANGELES – Paramount Pictures is pulling the latest Mission: Impossible sequel from theatres and promising refunds for advanced ticket sales after concluding it was antithetical to the spirit of the franchise to have a female character appear in more than one movie.
Paramount spokesperson John Wexler explained the reasons behind the recall in a press conference, saying "people expect certain things from a Mission: Impossible film: thrilling action scenes, plots that make less and less sense the more you think about them, and a pathological lack of female continuity. We can't in good conscience release an installment that forces people to ask, wait, who is she again?"
The Mission: Impossible franchise, which famously began in 1994 when Tom Cruise mused "What if James Bond, but American and also me?" introduced the character of Ilsa Faust, played by Rebecca Ferguson, in 2015's Rogue Nation. While numerous male actors (Cruise, Ving Rhames, Simon Pegg, Jeremy Renner) have appeared in multiple installments, director Christopher McQuarrie's decision to bring back Ferguson, a female, was apparently hidden from the studio when the movie was being made.
"We were blindsided when we finally saw the finished film," Wexler explained. "We were assured that if Ferguson returned in Fallout, her appearance would follow the formula established in Ghost Protocol, in which Michelle Monaghan, known woman, was allowed back for a second appearance in the franchise on the condition that she appear for less than ten seconds, not interact with any of the male characters, and say nothing. Technically, she wasn't even part of the cast, a camera crew secretly followed her around for a week until they got enough useful footage."
"I want to make one thing clear: Paramount does not have anything against women," Wexler said. "It's just that we assume audiences do. There's also the age thing to consider, namely that women age and become things. Ferguson is now nearly three years older than she was in Rogue Nation. People shouldn't have to see what the ravages of age have done to her in that time."
At press time, Paramount had decided to digitally replace Ferguson with a character pulled from one of their other franchises, narrowing down the choices to Indiana Jones, Optimus Prime, or Shrek.