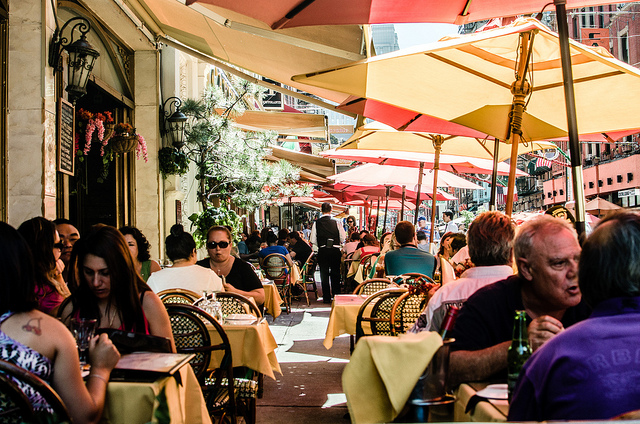 MONTRÉAL – The restaurant Le Sanctuaire on boul St. Laurent, described on its web page as Montréal's hidden gem, has received its millionth review on Yelp, sources report.
"We're a small, family-run joint," said restaurant founder Pascal Lalonde as he finished replying to the fourteenth review of Le Sanctuaire posted that day. "It's a shame more people don't know about us!"
The spot, loved for its delicious appetizers, large assortment of beer and a cozy ambiance unmarred by large crowds, is nearly universally praised by its patrons, which now number in the hundreds per day.
"I don't tell too many friends about it, since I want to keep it kind-of exclusive," said regular Sanctuaire visitor Angel Pham, whose social media posts have actually helped thousands of new people discover the restaurant. "It's one of the few quiet places left in the area – my little hideout."
"In fact, I just made a reservation there for 6 months from now."
At press time, the backers of the underappreciated mom and pop operation were busily preparing for their IPO on the Toronto Stock Exchange.