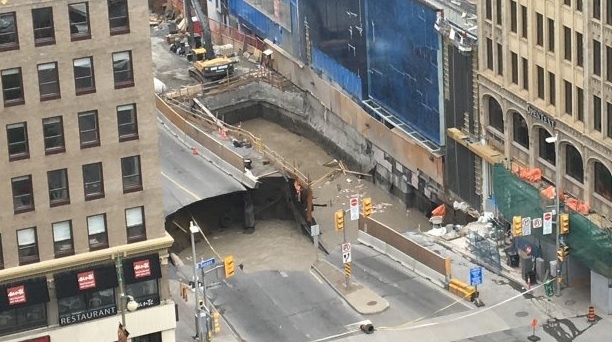 OTTAWA – City of Ottawa engineers have determined that the sinkhole on Rideau Street was caused by the weight of the multitudes lined up to use the restroom at the McDonalds leading into the Byward Market.
The section of the street slowly began to collapse while a line of roughly 200 inebriated university students anxiously waited to relieve themselves.
Engineers have said there is enough material from the surrounding area, such as scrap metal from discarded pipes and needles, to assemble metal buttresses for the McDonald's, and direct the weight down instead of placing stress on the foundations of the surrounding streets.
According to sources, a Bridgehead cafe has already opened at the bottom of the of the sinkhole.