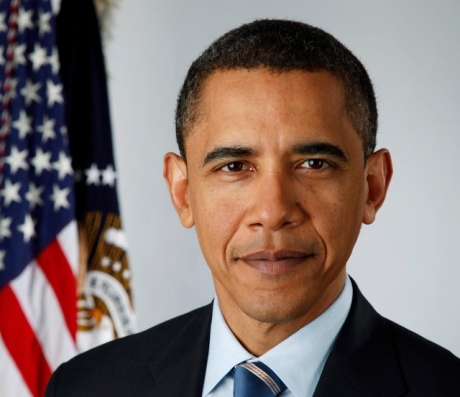 WASHINGTON – Following a 13 hour binge-viewing of the newly released second season of the Netflix exclusive series House of Cards, the President of the United States of America has barricaded himself in the Oval Office after reportedly becoming "really freaked out".
"He seemed pretty spooked," recounted White House Chief of Staff Denis McDonough. "He just kept muttering about how 'creepy' and 'plausible' it all seemed. Then he stopped, stared me up and down very suspiciously, and said 'I gotta go', before rushing off."
Sources inside the West Wing report that, following a long day of appearances, trade talks, and a state dinner for the Chinese ambassador, the POTUS sat down intending to watch only the first episode of the newly released season. However, the President reportedly became swept up in the intrigue and clandestine manipulations of a newly installed VP out to destroy the sitting President, before fleeing to the Oval Office and locking the doors. 
One presidential aide, speaking on deep background, reported that the president would only open his office door to accept his lunch. "Inside the Oval Office I saw he'd put up a corkboard, with pictures of all his cabinet and a lot of colored yarn connecting them. When he saw me looking at it, he slammed the door."
At press time Vice President Joe Biden was reportedly enjoying a Netflix marathon of Married With Children and enjoying a jumbo package of SlimJims.