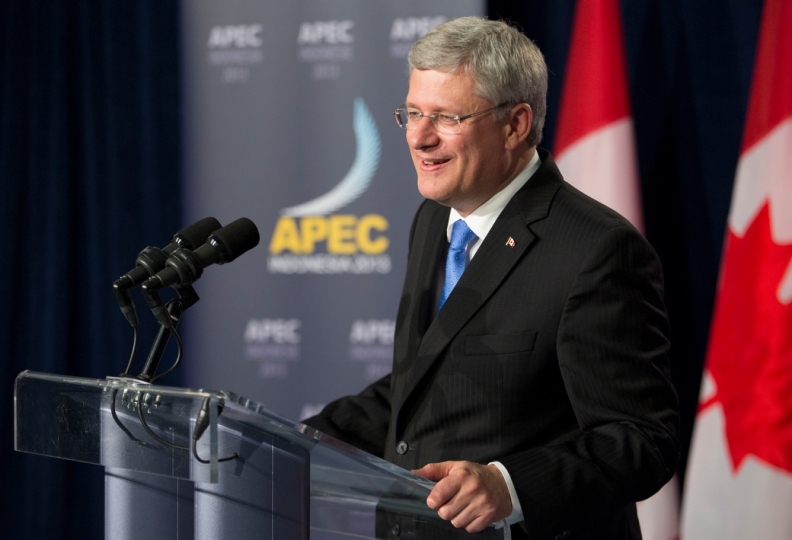 OTTAWA – Seeking to strengthen democratic institutions, Prime Minister Stephen Harper used this week's speech from the throne to announce the legislative agenda of all future governments.
"Not everyone knows how to govern" Harper explained in a press scrum after the Speech from the Throne. "So, I proposed two laws to fixed that. The first requires that for every federal regulation added, one must be removed, the second requires that all budgets be balanced. Governing will now be foolproof – even NDP-proof."
Harper took pains to hit out at critics who said these proposed policies would hamstring future governments.
"This isn't a partisan move, it's a kind gesture to the other parties," the proud Prime Minister proclaimed. "Think about it: I just gifted Justin Trudeau his first concrete policy."
"Some things – like balancing the budget – go beyond party lines. That's why today I took decisive action to ensure that future governments will accomplish what I could not."