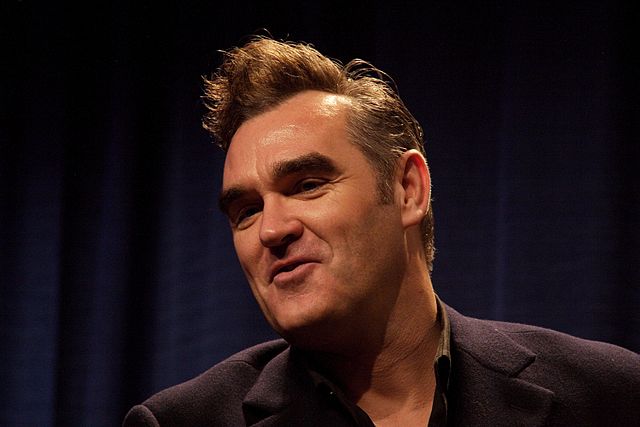 LOS ANGELES – In a new interview, Morrissey has revealed that The Smiths famous hit "This Charming Man" was actually written about former Grand Wizard of the KKK, David Duke.
Fans were almost shocked to hear that the former frontman for The Smiths extolling the virtues of the Ku Klux Klan and its infamous leader.
"It was 1983 and long after Duke had cut ties with the KKK, but I had a yearning to memorialize him through song, thank him for all his work," Morrissey delivered unprompted to a bewildered interviewer on BBC Radio 2.
"The original lyrics were 'I would go out tonight but I wouldn't have a stitch to wear on my white robes,' but the flow was just off."
"Oh and 'It's gruesome that someone so aryan would care.' but Johnny [Marr] didn't like that," Morrissey continued while adjusting his "For Britain" pin, stabbed into the centre of his forehead.
Many exasperated but unsurprised fans responded to the 60 year old singer's comments online. "Wow, I already hated Morrissey for pretty much everything he's ever said but at least I could turn my brain off and listen to The Smiths," said Derrick Heidecker, longtime listener. "Where am I going to get my guilty pleasures now? Eric Clapton? His racism is old news, and he just doesn't have that melancholy you know?"
After expressing racist views and now directly supporting the KKK, ticket sales for upcoming Morrissey shows have decreased a whopping 0.05%, an unprecedented high consequence for his public statements.