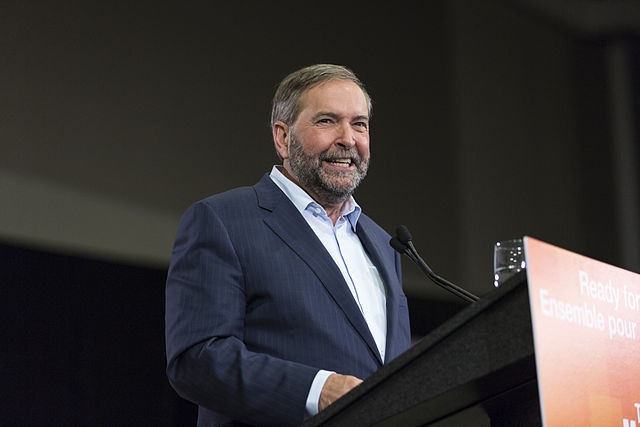 OTTAWA – Former NDP leader Tom Mulcair is reportedly upset that current leader Jagmeet Singh's appearances alongside Sikh separatists are attracting more attention then his frequent and far more inflammatory appearances at the same events.
"I held up a picture of Talwinder Singh Parmar and bellowed at the top of my lungs 'I love this man like my father!'" stated Mulcair. "But when a 'cool guy' like Jagmeet refuses to disavow, that's all anyone can talk about."
Mulcair has continued his campaign for an independent Khalistan on the largest possible platform he has, the comment section of articles about Jagmeet Singh.
"He makes a fiery speech about how the death of Indira Gandhi was justified and I just don't care," said former CBC journalist Terry Milewski. "However, when Jagmeet gives a vague non-answer, I just want to tear into him."
This is the latest in a history of Mulcair failing to get attention for actions that cause controversy for other politicians. Mulcair spent 3 months living on Aga Khan's private island as his 'little money boy'.
When reached for comment Prabhsharanbir Singh, another speaker at the 2015 Sikh independence rally in San Francisco said, "Oh yeah, I guess he was there. Or was he? Who are we talking about?"