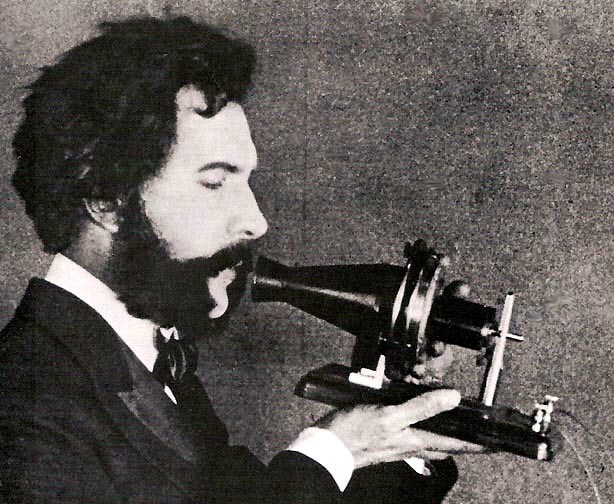 BRANTFORD – Intrepid scientist and inventor Alexander Graham Bell has patiently waited by his newly invented electric telephone for a very critical phone call with a lady he was fraternizing with last night.
"I would have given her my number, but I haven't invented that yet," explained Bell at his summer homestead in Brantford. "I told her where the other line was located. Why hasn't she said anything yet?"
Bell became excited when he heard a muffled vibration on his communication device.
"Mabel, is that you?" Bell said into the conic-shaped sound box before realizing the other voice was  his assistant ,Thomas A. Watson.
"Damn it, Watson! Get off the line! I'm waiting for an important phone call!" an agitated Bell exclaimed.
At press time, an angry mob appeared at Bell's residence demanding the release of the tiny man trapped inside his invention.